Okay, this is my first post (technically) in my art blog >3 because the really first post was just a test XD I am not confident when I edit premade LJ codes XDDD
Anyway, Presenting to you my secret OTP! ♥ ♥ ♥ ♥ ♥ ♥ ♥ ♥ ♥ ♥ ♥ ♥ ♥ ♥ ♥ ♥ ♥ Fufufufufufu~ Well, it's not so secret anymore *bricked*
Teaser: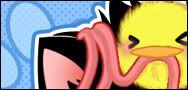 Artist:
kyokou_kuroda
Rating:
G
Pairing:
My secret OTP XD Hahaha!
Warnings:
Cuteness attack?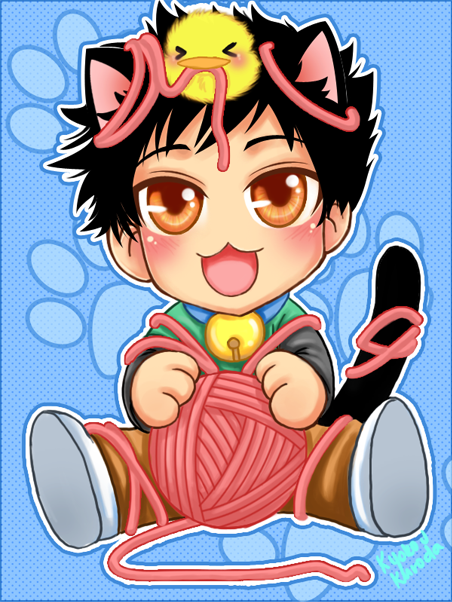 I've always wanted it to draw this! I did this first on my
Tegaki E blog
and I didn't like to waste Yamamoto's cuteness so I re-done it on Photoshop. I made Hibird into a fuzzball XD Hahahahaha~ ♥ I always think that Yamamoto's hair was perfect for Hibird XD I dunno why... probably because it looks like a nest? *is shot*
Also posted it in my
devArt account
, which is found here:
click me!
♪Thanks for dropping by~ ☆⌒(≧▽≦*)
Current Mood:
bouncy